Now through September 7th, Rondo Library is exhibiting The Alphabet Place by Amy Unger.  This interactive exhibit is a collections of photographs displaying the alphabet taken from letters in the Central Corridor of St Paul.  I'm excited to share this exhibit with my family.  Its a great way to do an activity that is geared toward our two-year-old without boring the rest of the family.  The rest of us will enjoy the creative photography while he enjoys his new-found enjoyment of the alphabet.
Alphabet Fun With The Family
This exhibit reminds me so much of one of my favorite Sesame Street videos.  Do you remember this one?
After watching the video together, I think we'll try our own alphabet scavenger hunt either with our cell phone cameras or, if we want to make it more interactive, we could do alphabet rubbings.  Scholastic has directions for an Outdoor Art-Rub.  Adding the alphabet dimension just makes is a little more focused.
Later, for dinner, I think it could be a great soup night.  We can make alphabet soup and alphabet shaped bread sticks.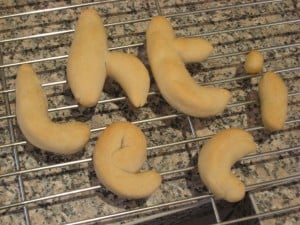 Tags: Amy Unger, Free Family Fun, Minneapolis, Minnesota, Rondo Library, Scholastic, Sesame Street, St. Paul, St. Paul Public Library, The Alphabet Place, Twin Cities