Sundays are always free at the Bell History Museum.  The Flutter Exhibit has opened this week and will run through Fall.  You and your family can learn all about Lepidoptera – butterflies and moths – as you browse 25 panels and cases with real specimens that explore topics such as butterfly life cycles, warning coloration, butterfly gardening and conservation. The exhibition will also include small dioramas, build-your-own butterfly and moth models, photos and artworks.
 Then, your family can get outside and visit the Bell Museum's Courtyard Butterfly Garden with its  native prairie plants that provide larval food and nectar to a variety of butterfly species. The butterflies and other insects change with the seasons, so its worth visiting often.
Bringing It Home To Family Time
I've always wanted to make my yard into a butterfly garden — as opposed to a toy graveyard.  Vera Krischik of the University of Minnesota tells exactly how to do that here.  We've had terrible luck with raising our own monarchs, but I do hope to try again someday (maybe after I've put in my butterfly garden).  The UM offers all sorts of resources for learning about Monarchs, including how to raise them, here.  If you are doing a home school unit or just like to learn together.  This is a good place to start.  You could even get involved in the Monarch Larva Monitoring Project.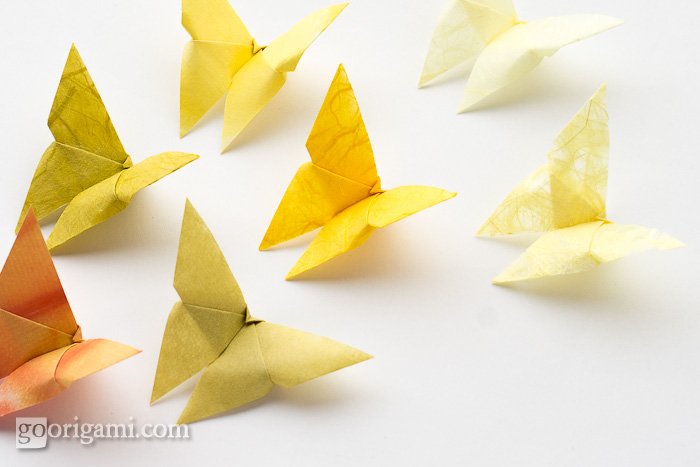 For a more immediate project, Go Origami has step-by-step photo instructions for making these origami butterflies.  These would be so much fun to make as a family and string from the ceiling.
For our family meal, I think I will add this Butterfly snack.  It's simple, healthy and could be served as a snack or a pre-dinner appetizer.
Tags: Bell History Museum, Flutter, Free Family Fun, Go Origami, Minneapolis, Minnesota, Monarch Larva Monitoring Project, Twin Cities, Vera Krischik